(c) July 2000,
Urs Künzler
&nbsp
After a windy night we had to start on time to arrive in Royal Gorge early enough for today's activity - white water rafting. Our long drive took us through Rocky Mountain N.P.. We took the quite scenic Trail Ridge Road to Grand Lake park exit in the south west. We stopped for photos on the way. The road takes you up to 3713 meters above sea level, short after Iceberg Pass.
We stopped for lunch in Granby (if I remember well) and then took "9" through Breckenridge straight to Canon City, or a little place a bit outside, where we met the guides from Dvoraks River Rafting.
Royal Gorge white water rafting was all we knew about the plan for the afternoon so far. We prepared to board 3 rafts (with 3 guides of course) and got all the instructions. This rafting trip was about a 2 hours trip on Arkansas River going through famous Royal Gorge with its famous bridge high up in the cliffs.
I did some other white water rafting before this, on Tully River (Queensland, Australia) and in Canada. Royal Gorge is really a nice spot. It's moderate regarding the rapids and it has some real easy passages (good to take photos). But it also has some heavier stuff. Once we even fell over board. This was mostly because our guide Jeremy wanted to make a bit more fun. Cool stuff! Temperatures were ok, not too warm, but warm enough. But the best in Royal Gorge is the view. Enjoy the spectacular views of the cliffs, the bridge and the scenic railway.
Hint: If you want to take photos, bring a water proof one-way camera. It's worth taking some picture but not worth risking your expensive equipment, and chances are too high to damage it. Buy your camera early (Estes Park or before).
| | |
| --- | --- |
| | |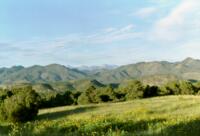 We spent the night on Royal Gorge KOA. This campground is quite away from other places, has a very nice swimming pool, big and clean laundry and good facilities. We got a big campsite and some decided to sleep under the stars for the first time. Since this was an R.V. site, we also had electricity on our site. But the best was the breakfast bar. Go and get your hot breakfast in the morning. Be prepared to wait, if others decide to come at the same time. But it's worth it. Pancakes, eggs, ... are a good change.